Get Your Game On: The Best Mobile Games to Play on-the-go
Mobile gaming has become increasingly popular over the past few years, with millions of people around the world downloading and playing games on their smartphones and tablets. Whether you're stuck in a long commute, waiting for an appointment, or just want to pass the time, mobile games provide a fun and engaging way to do so. However, with so many games available on the market, it can be overwhelming to decide which ones to download and play.
In this blog post, we'll take a look at some of the best mobile games available for on-the-go gaming. From strategy games to casual games, we'll review the top games in each category, providing screenshots and pros and cons to help you make an informed decision.
So, whether you're a hardcore gamer or just looking for a fun distraction, let's dive in and discover the best mobile games to play on-the-go.
Strategy Games
Clash of Clans: This is a popular strategy game where players build their own base and army, and attack other players to earn resources and climb the leaderboards. It's known for its frequent updates and events, which keep the game fresh and exciting.
Plants vs. Zombies: This is a tower defense game with strategy elements, where players must defend their home from a zombie invasion by placing plants with different abilities in strategic locations. It has cute graphics and a fun soundtrack, making it a great option for casual gamers.
XCOM: Enemy Within: This is a turn-based strategy game that puts players in charge of a squad of soldiers defending Earth from an alien invasion. It has deep customization options and challenging gameplay, making it a must-play for fans of the genre.
Action Games
PUBG Mobile: This is a mobile version of the popular PC game Player Unknown's Battlegrounds, where players parachute onto an island and fight to be the last player or team standing. It offers fast-paced gameplay and thrilling combat, making it a great option for action game fans.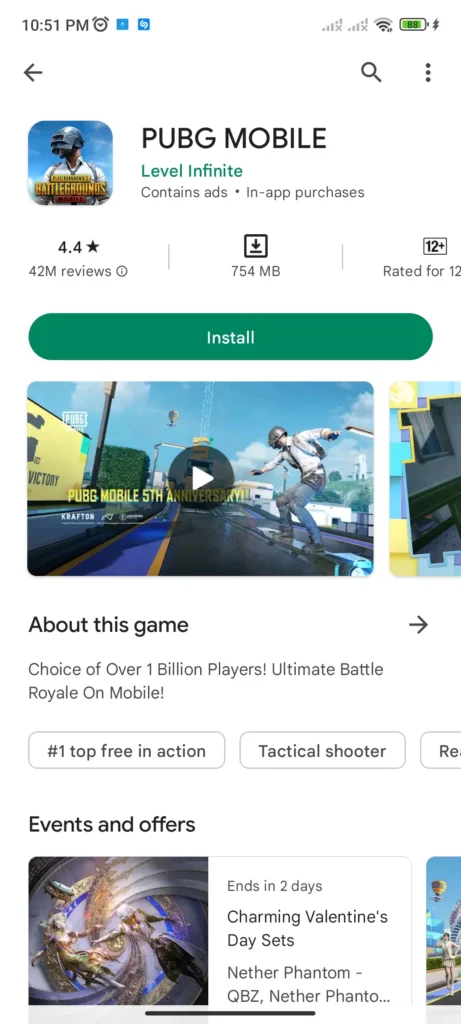 Shadow Fight 3: This is a 3D fighting game with stunning graphics and animations. Players can choose from different characters with unique abilities and upgrade their gear and skills as they progress through the game. With multiple game modes and a deep storyline, Shadow Fight 3 offers a satisfying action game experience.
Subway Surfers: This is a casual action game where players must run, jump, and dodge obstacles as they try to escape a grumpy inspector and his dog. It has colorful graphics and easy-to-learn gameplay, making it a great option for players of all ages who want a fun and casual action game.
Puzzle Games
Candy Crush Saga: This is a popular puzzle game where players match colorful candies to progress through the levels and earn high scores. With over 3000 levels and frequent updates, it offers a lot of content to keep players entertained.
Monument Valley: This is a visually stunning puzzle game where players guide a character through surreal landscapes by manipulating the environment and changing perspectives. With a haunting soundtrack and immersive atmosphere, it offers a contemplative puzzle game experience.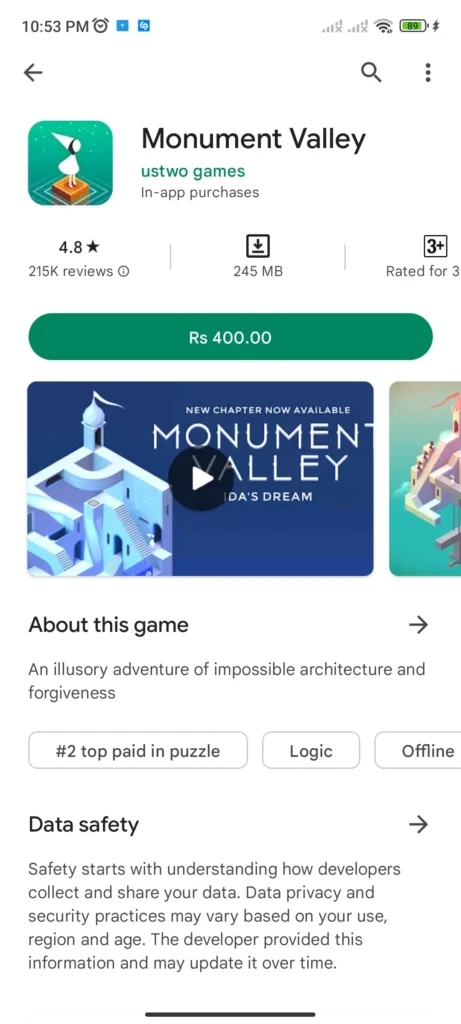 Tetris: This classic puzzle game has been around for over 30 years and is still popular today thanks to its addictive gameplay and simple mechanics. Players must rotate and fit falling blocks together to create complete lines and clear the screen, and there are multiple game modes and online leaderboards to keep things interesting.
Sports Games
FIFA Mobile: This is the mobile version of the popular soccer game FIFA, offering realistic soccer gameplay, smooth graphics and animations, and the ability to build and manage your own team and compete in leagues and tournaments.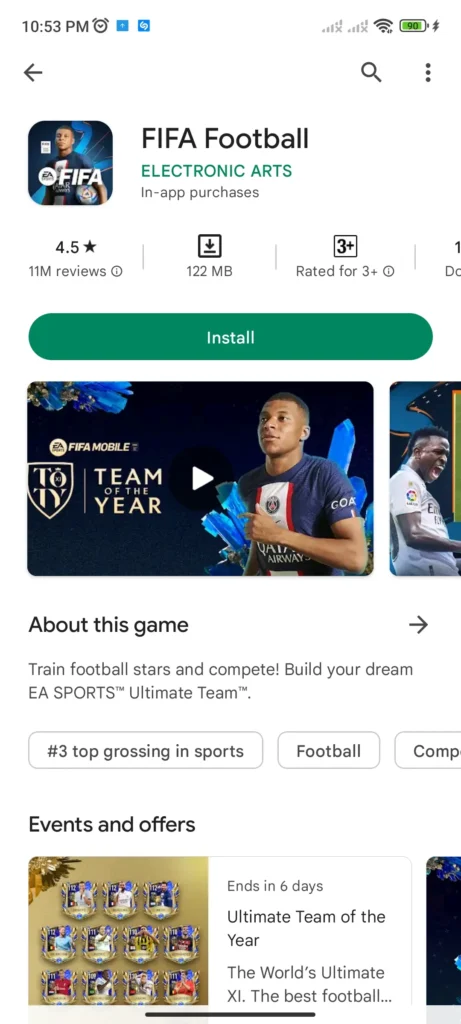 NBA 2K Mobile Basketball: This is a mobile version of the popular basketball game NBA 2K, offering realistic basketball gameplay, smooth graphics and animations, and the ability to create and customize your own basketball team and play against other players in online matches.
Golf Clash: This is a casual sports game where players compete against each other in real-time golf matches with easy-to-learn controls and stunning graphics. With different courses and clubs to unlock, it offers a fun and engaging sports game experience.
Conclusion
In conclusion, the world of mobile gaming offers an incredible variety of games that can be played anywhere, anytime. For those who enjoy strategy games, Clash Royale and Civilization Revolution 2 offer deep and engaging gameplay that will keep you coming back for more.
If you're a fan of action-packed games, PUBG Mobile and Call of Duty: Mobile offer fast-paced multiplayer action that's sure to get your adrenaline pumping. Puzzle game enthusiasts will love the challenging gameplay of Monument Valley 2 and The Room series. For sports fans, FIFA Mobile and NBA 2K Mobile Basketball provide immersive experiences that put you right in the middle of the action.
With the convenience and accessibility of mobile gaming, it's no wonder that it has become such a popular pastime. From casual gamers to hardcore enthusiasts, there is a game out there for everyone. So, download a few of these top-rated games and start playing today. Whether you have a few minutes to spare or a long commute ahead, you'll be sure to have fun and stay entertained with these best mobile games to play on-the-go.